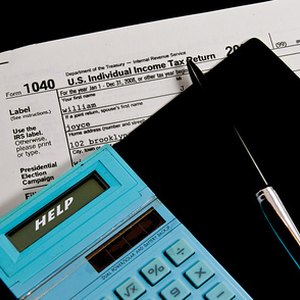 Paying taxes is everyone's responsibility, and paying those taxes on time is something the IRS expects of every taxpayer. You can file an extension and get more time to complete your return, but that does not relieve you of the requirement to pay your tax liability on time.
April 15 Deadline
The deadline for paying the taxes you owe for the previous year is April 15. This is the tax filing deadline, and you are required to pay your taxes when you complete your tax return. If April 15 falls on a weekend, the IRS adjusts the tax filing deadline, so check the IRS website for more information.
File an Extension
You can file an automatic extension for your income taxes and get more time to complete the forms. But filing an extension does not give you more time to pay the taxes due. That extension simply buys you more time to file the actual return. If you think you owe money to the IRS, you must still pay the taxes you owe. If you pay too much, the IRS will issue you a refund when you file your return. If you owe additional taxes, you can pay them when you file your 1040 by Oct. 15.
Estimated Taxes
If you are self-employed or a small business owner, you might be required to pay estimated taxes on a quarterly basis. When you file your taxes, your accountant or tax preparer will let you know if you should file quarterly tax returns and make quarterly payments for the coming year. If you are required to pay estimated income taxes, the due dates are Jan. 15, April 15, June 15 and Sept. 15. If those dates fall on a weekend, the due dates are adjusted, so check with your accountant or the IRS.
Tax Planning
Tax planning is not something that should take place in April each year. Instead, you should plan your tax strategy throughout the year. Gather your tax-related documents as they come in and place them in an envelope or file folder dedicated to tax information. Use your favorite tax preparation software throughout the year to run the numbers and evaluate different scenarios. Planning throughout the year prepares you for any taxes you might owe and helps you avoid unpleasant surprises when April 15 rolls around.
References
Writer Bio
Based in Pennsylvania, Bonnie Conrad has been working as a professional freelance writer since 2003. Her work can be seen on Credit Factor, Constant Content and a number of other websites. Conrad also works full-time as a computer technician and loves to write about a number of technician topics. She studied computer technology and business administration at Harrisburg Area Community College.