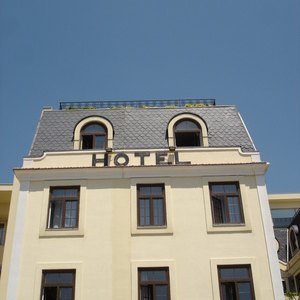 Most people decide to stay in a hotel or some form of paid accommodations while traveling. When lodging, customers will pay a hotel tax on the room for the duration of their stay. The tax rate, however, varies by city and may even include a state-imposed tax.
Not a Sales Tax
In the United States, sales tax is not applied to services like car repair and haircutting, and hotels are included on that list. Sales tax, imposed by states and not the federal government, is applied to goods purchased from, for example, a clothing store. However, a different tax is used to on hotel, usually called a hotel tax. This appears on your final bill on a separate line.
Tax Rate
Tax rates vary by city. A state may impose a hotel tax on top of a city's tax rate. For example, as of January 2011, Texas has a state hotel tax rate of 6 percent. The city of Houston imposes an additional 7 percent tax. Harris County taxes hotel stays at 2 percent, and another 2 percent is added by the Harris County-Houston Sports Authority tax. That totals a 17 percent hotel tax in the city. San Antonio taxes hotel rooms at a rate of 16.75 percent, with the difference coming in the county tax.
Highest Burden
The National Business Travel Association compiled hotel tax burden comparisons for customers in various cities July 2008. It took the average hotel rate of $103.70, as reported by Smith Travel Research, and added a single night's hotel tax. San Francisco, California, and Los Angeles, California, shared the highest burden with $19.76 in taxes charged in top of the average room rate. San Diego, California, was third at $18.71, Nashville, Tennessee, was fourth at 17.81 and Sacramento, California, was fifth at $17.69.
Lowest Burden
Using the same formula mentioned in the previous section, the lowest tax burden customers felt in 2008 was in Las Vegas, Nevada, where a $103.70 room would see a tax of $9.33 added in 2008. Two Florida cities, Fort Lauderdale and For Myers, had a tax burden of $11.41, while Honolulu, Hawaii, at $11.84 and West Palm Beach, Florida, at $11.93, rounded out the five cities with the lowest hotel tax burden.
References
Writer Bio
Ad Mal has been a professional journalist for over nine years, working at various community and specialized trade publications in reporting and managerial editing roles, and in television and radio in both on-air and behind-the-scenes roles. He has covered all levels of sports and politics, local news, crime, and business and finance. He graduated with honors from Seneca College's Broadcast Journalism Program.