Does Connecticut Offer Property Tax Discounts?
by David Sarokin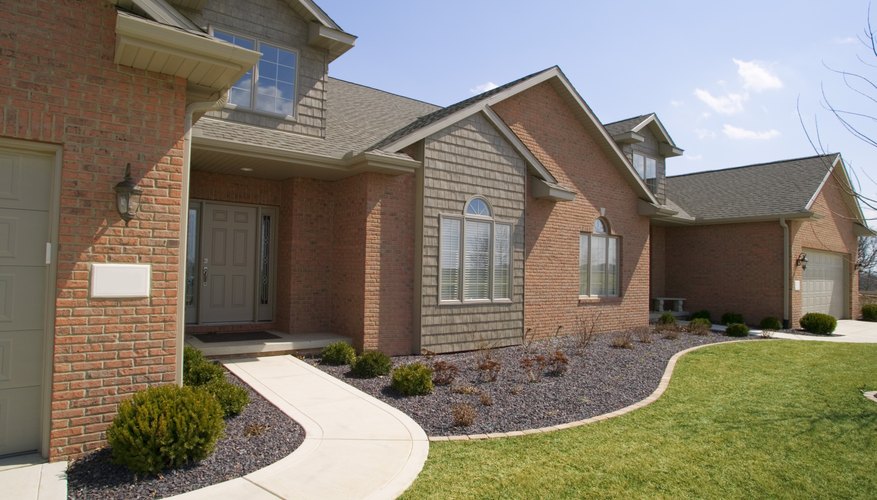 Many towns, cities and counties throughout the United States collect taxes on local properties as a key source of revenue. These same jurisdictions also often have discounts or other forms of tax relief so that property taxes don't become an overwhelming cost for families in the area. Although local governments collect property tax, the overall structure of the tax program, including the types of discounts offered, is established by the state. Connecticut provides several types of property tax discounts.
Exemptions
Connecticut offers several types of property tax exemptions, which reduce the total amount of a home's value on which taxes are assessed. For example, for a home valued at $300,000 with a $10,000 exemption, the homeowner only pays taxes on $290,000 of the home's value. Connecticut has several mandatory property tax exemption programs, including a $3,000 exemption for the blind and a $1,000 exemption for other disabled homeowners. Veterans are entitled to a $1,000 exemption, with additional exemptions available for low-income veterans and for those who have been severely disabled .
Circuit Breakers
A circuit breaker program reduces total property tax for some residents by providing reimbursements based on property tax payments and income. Connecticut has a circuit breaker program on a sliding scale for elderly, low-income homeowners. Eligible participants can receive a reimbursement of up to $1,250 for married couples and $1,000 for a single homeowner.
Tax Freezes
Connecticut has another property tax discount for elderly, low-income homeowners known as a tax freeze, which prevents taxes from rising even if the property value or tax rate increases. The tax freeze program, created in 1967, was itself frozen in 1979. Only homeowners who participated in the program in 1979 or earlier are entitled to the tax freeze, as the program has not accepted new participants since then.
Tax Credits
Property tax payers in Connecticut can deduct a portion of the taxes paid from their state income tax, thereby reducing their overall tax burden. The amount of the deduction you can take depends on your total adjusted gross income and the amount of property tax you paid.
Other Relief Programs
Local governments in Connecticut are permitted, but not required, to offer additional exemptions, such as tax deferrals that allow homeowners to delay payment of taxes due, or exemptions and rebates that go beyond the minimum required amounts. You should check your municipal government for local property tax programs for emergency responders, teachers or other segments of the population targeted for a tax discount. A homestead exemption is a property tax exemption on primary residences and is a means of encouraging home ownership. Such exemptions are used in most states in the U.S., but are not used in Connecticut.
Photo Credits
Jupiterimages/liquidlibrary/Getty Images