Does Connecticut Offer Property Tax Discounts?
by Jane Meggitt ; Updated March 15, 2018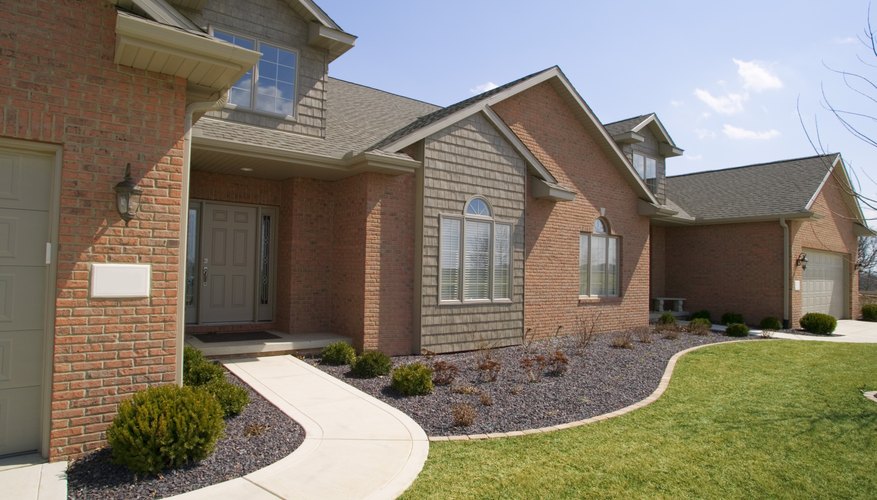 Connecticut's property taxes are high, but that doesn't mean the state doesn't offer some discounts, abatements and deductions to help ease residents' property tax burden. The state has minimum discounts available for eligible parties, but individual towns may offer additional tax breaks. Check your town's website or visit the municipal Assessor's Office for more information about the property tax breaks available in your hometown.
Property Tax Credit
For tax years 2017 and 2018, the personal income tax credit that state residents may claim for property tax payments on their primary residence is limited to individuals aged 65 or older before the end of the tax years, or those who claim a minimum of one dependent on their federal income tax return in that year. Credits are based on a taxpayer's Connecticut adjusted gross income (AGI) and their tax filing status. The maximum credit permitted is $200.
Totally Disabled and Legally Blind Property Tax Exemption
Connecticut offers a property tax deduction of $1,000 to all state property owners who are totally and permanently disabled. There is no income limitation on this exemption. Legally blind residents of the state are eligible for a $3,000 property tax exemption.
Homeowners' Elderly/Disabled (Circuit Breaker) Tax Relief Program
The Circuit Breaker tax relief program provides residents over 65, or those who are totally disabled who meet certain income limits, a $1,000 property tax credit for a single person and a $1,250 credit for a married couple. As of 2017, the income limit for single applicants is $35,200, and for married applicants the limit is $42,900.
Veterans' Additional Exemption Tax Relief Program
Under Connecticut law, honorably discharged veterans who "actively served at least 90 days during wartime," or their survivors, may receive a $1,000 basic property tax exemption. In addition, the state provides another exemption for veterans and disabled veterans eligible for the basic exemption who meet specific income limits. To qualify, veterans must file the original copy of their DD-214 Form, the Honorable Discharge, in the town in which they live, before October 1. If the veteran's income qualifies, she must file the application every other year with the Assessor's Office in her town between February 1 and October 1.
Renters' Rebate for Elderly/Disabled Renters Tax Relief Program
In Connecticut, even those who are not property owners may receive some relief from the amount of money paid for rent if they are over 65 or totally disabled and meet the income qualifications. Single people may receive up to $700 in rental rebates and married couples may receive up to $900. The amount is based on a sliding income scale, and takes into account the cost of rent and utility payments, other than telephone, made in the year prior to the application.
Agricultural Property Tax Exemptions
If you operate a farm in Connecticut, you may prove eligible for various property tax abatements or exemptions, if your municipality approves. Connecticut law allows a property tax abatement of up to 50 percent on several types of farming operations, including dairy, orchards, nurseries, vegetable and wine-grape producing properties. There is a property tax exemption of up to $100,000 for farm buildings and machinery. To qualify for these exemptions, farmers must have at least $15,000 in gross sales or show $15,000 in farm expenses. A farmer must file out the appropriate forms and bring them to their municipality for approval by November 1.
Emergency Personnel
Individual towns may offer property tax relief to volunteer emergency personnel, including firefighters, paramedics, search and rescue team members and emergency management directors. The widows or widowers of police or firefighters who died in the performance of their duties are also eligible for this relief program.
Photo Credits
Jupiterimages/liquidlibrary/Getty Images
Cite this Article
Choose Citation Style
Meggitt, Jane. "Does Connecticut Offer Property Tax Discounts?" Pocket Sense, https://pocketsense.com/connecticut-offer-property-tax-discounts-5515.html. 15 March 2018.
Meggitt, Jane. (2018, March 15). Does Connecticut Offer Property Tax Discounts? Pocket Sense. Retrieved from https://pocketsense.com/connecticut-offer-property-tax-discounts-5515.html
Meggitt, Jane. "Does Connecticut Offer Property Tax Discounts?" last modified March 15, 2018. https://pocketsense.com/connecticut-offer-property-tax-discounts-5515.html
Note: Depending on which text editor you're pasting into, you might have to add the italics to the site name.