How to Claim A Tax Credit for School
by Jeremy Slaughter ; Updated July 27, 2017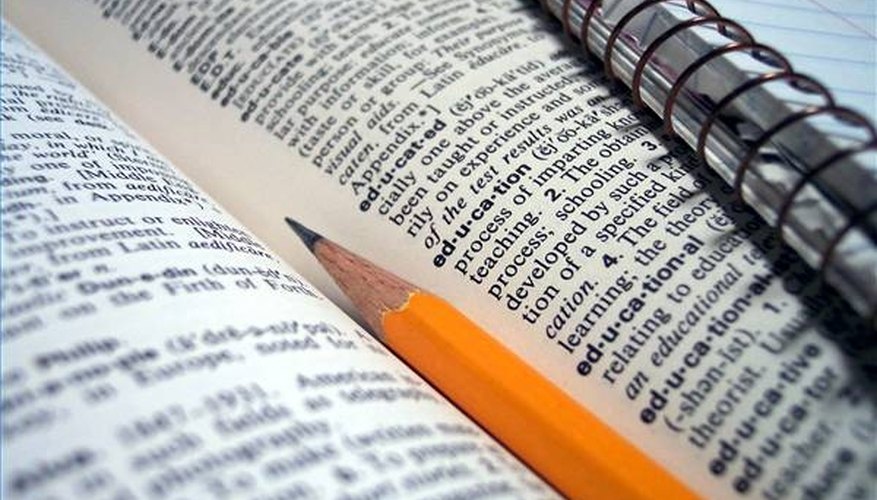 Items you will need
IRS Form 1098T
IRS Form 8863
The Internal Revenue Service, or IRS, offers tax credits for educational expenses incurred by individuals. Educational tax credits reduce your tax owed by the direct proportionate amount of your credit. Students, parents or guardians are eligible to claim these credits to further reduce tax liabilities.
Step 1
Discover which types of education tax credits are available. Two different tax credits exist for federal income tax purposes. The first, known as the Hope Credit, is limited to an accredited degree or program the U.S. Department of Education approves. The second, known as the Lifetime Learning Credit, can be used for any post-secondary education or job skill improvement course. Check your state revenue department for additional tax credits (See reference 1).
Step 2
Eligibility for the Hope Credit is limited to the first two years of your college degree or program. You must be enrolled at least half-time for one semester during the year, and cannot have any felony drug charges on your record. If you meet these criteria, you may use the Hope Credit. The Lifetime Learning Credit is available for every class you take, whether it is towards a degree or job skill improvement. You are not limited by felony drug charges or attendance for the Lifetime Learning Credit.
Step 3
Calculating your educational tax credit, use all qualified educational expenses incurred during the year. Tuition and any other expenses you are required to pay as a condition of enrollment, which may include books, supplies, and more, are deemed to be qualified expenses. Educational tax credits are deducted in the year you incur qualified expenses, even when paid with loan proceeds. Any gifts, grants, scholarships, reimbursements or free tuition does not count towards your qualified expenses. Recapture of either credit is required when you receive any paid assistance or reimbursements for qualified expenses.
Step 4
Limitations on educational tax credits exist. The Hope Credit allows a 100 percent deduction for a limited portion of qualified expenses. A 50 percent deduction is allowed for a limited, additional portion of qualified expenses. The Lifetime Learning Credit allows a 20 percent deduction for qualified educational expenses up to a set limit. The dollar limitations and percentages of use for both tax credits are subject to change each year; consult form 8863 (See resource 2) for specific figures in the year you are filing.
Step 5
Complete form 8863 for all educational tax credits you are eligible to claim. Using information from form 1098T provided by your educational institution, and your personal receipts for other qualified expenses; determine which eligible credit benefits you the most. Discard the form 8863 you choose not to use. Eligibility for only one educational tax credit requires you complete just the one form 8863. Your tax credit is then applied to page two of your form 1040 income tax return, in the tax and credits section at the top of the page.
Tips
If eligible for both credits, calculate your tax return using each credit to determine which credit offers a better tax benefit for you
Warnings
Never deduct both credits in the same year. Never use the Hope Credit beyond the first two years of your degree or program. Your tax credit may phase out or be reduced after the annual income limit is reached.
References
Photo Credits
Jane M Sawyer, http://morguefile.com/archive/display/580700