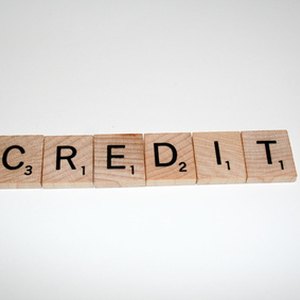 •••
scrabble credit image by Bionic Media from Fotolia.com
The Fair Credit Reporting Act ensures that consumers are able to access the information in their credit reports periodically without being charged or paying membership fees. Under this law, you are entitled to one -- and in some states two -- free credit reports each year, all without giving out your credit card information.
Request your free annual credit report from AnnualCreditReport.com. Consumers can request their report from a particular credit reporting agency or request all three reports at the same time. Requests can be made online or by calling (877) 322-8228. If you prefer to request your information by mail, an Annual Credit Report Request form can be printed and mailed to Annual Credit Report Request Service, PO Box 105281, Atlanta, Georgia 30348.
Request your free credit report directly from each of the three main credit bureaus. There are currently seven states where residents are entitled to a free annual credit report under state law in addition to the annual credit report under federal law. If you are a resident in Colorado, Massachusetts, Georgia, New Jersey, Maine, Vermont or Maryland, you are entitled to a free report under your state laws. Go to Step 4.
Determine if you meet any of the criteria that entitles a consumer to a free or reduced-fee credit report. If you have been turned down for a loan, insurance, credit card, employment or housing based on the information in your credit report, believe there is incorrect information on your report due to fraud, are currently unemployed and plan to look for work in the next 60 days, or are currently on welfare, you may be eligible.
Visit the websites of the credit bureaus to request their reports. Equifax, TransUnion and Experian are the "big three". Each report will need to be requested individually and directly from the reporting agency.
Follow the reporting agencies' instructions and provide the required information to receive your free report.
References
Writer Bio
Katrina Derrico has been a freelance writer since 2009. In addition to writing for Demand Studios, Katrina has worked in the real estate and construction industries for over 19 years, holding professional licenses in each. Derrico is working on a master's degree in holistic health from American Institute of Holistic Theology.