Cheapest State to Live in With Low Taxes on Retirement
by Cynthia Myers ; Updated April 19, 2017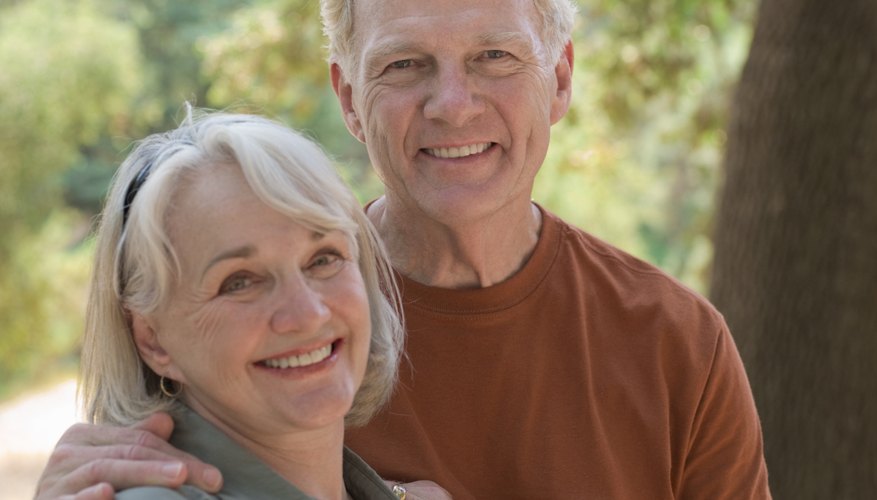 One way to make your income go farther in retirement is to give up less of it to tax payments. While you may not pay as much income tax once you're retired, property taxes, sales tax, excise taxes and other taxes can eat into a fixed income. Taxes aren't the only factor affecting your cost of living in retirement, but they're a big one, so some people choose to relocate upon retirement to a lower tax state, where they feel their money will go farther.
Alaska
Alaska has some of the lowest taxes of any state in the union. Alaska imposes no state income tax and, outside of major cities, you'll pay no property tax. There's no state sales tax, though some municipalities have sales taxes. According to the Retirement Living Information Center, the average sales tax in Alaska is 2 to 5 percent. Gas taxes in Alaska are also low: only 8 cents a gallon, as of publication. But other than having low taxes, Alaska is not a cheap state in which to live. Long, cold winters mean high heating bills. The distance from the rest of the United States means higher shipping costs. Little farmland and a short growing season means fresh fruits and vegetables and many other products must be imported, making groceries and other goods more expensive.
Wyoming
Wyoming has among the lowest taxes in the lower 48 states. Wyoming levies no state income tax, and sales taxes are 4 to 5 percent. Property taxes are generally 9.5 percent of the assessed value, with low-income households eligible for additional tax breaks. Gas taxes are among the lowest in the nation. Harsh winters can drive up heating bills, but summers are generally mild. The cost of living can be high in resort areas such as Jackson Hole, but it's lower in rural areas.
Oklahoma
Oklahoma residents pay 0.5 to 5.5 percent state income tax as of publication, but Social Security benefits and Civil Service pensions are exempt from this tax. In addition, retirees can exempt $10,000 per person in other retirement benefits. Sales taxes are 4.25 percent for the state, not more than 2 percent for counties and up to an additional 4.25 percent for municipalities. Gas taxes add 17 cents per gallon. Property taxes equal between 11 and 13.5 percent of the property's value. In addition, Oklahoma has one of the lowest costs of living among the 50 states.
Louisiana
Louisiana has a state income tax of between 2 and 6 percent, as of publication, but Social Security benefits, government pensions and military and civil service pensions are all exempt. An additional $6,000 per person of other pension and annuity income is also exempt from state income tax. Louisiana has low property taxes, with property taxed at a rate of 10 percent of market value and the first $7,500 in valuation exempt. Sales taxes can range from 4 to 10.75 percent. Gasoline tax is 20 cents a gallon. Mild winters mean low heating bills, but hot, humid summers mean higher air conditioning bills. Hurricanes are a worry close to the coast, which means higher property insurance, but the overall cost of living in Louisiana is low.
Photo Credits
Siri Stafford/Lifesize/Getty Images