How to Find a Cheap Apartment in a Safe Area of Los Angeles, California
by Vivian Nelson Melle ; Updated July 27, 2017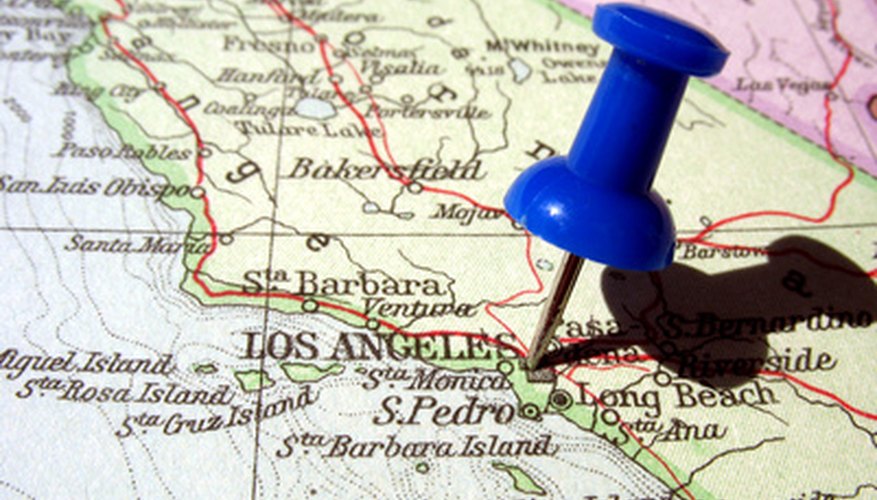 Items you will need
Copy of current Los Angeles crime rates with neighborhood breakdown
Copy of current real estate classified ads either online or offline
Los Angeles has become a popular destination for residents looking for a culturally-rich environment with a bounty of activities, attractions and year-round events. The climate is perfect for outdoor recreation from coastal activities to hiking and biking through the mountains around town. Although the beauty of Los Angeles can be tainted by unsafe areas around town, it is possible to find cheap apartments in safe areas of the city.
Step 1
Talk to Los Angeles locals. One of the best ways to learn about an area is to talk to the people who live there, know the areas and know the places to avoid. If possible, talk to local law enforcement, EMTs or firefighters to get their input regarding areas with a lower crime rate. These professionals are in and around the city on a daily basis entrenched deep within the neighborhoods. Their opinions can provide a realistic view of the areas you are searching.
Step 2
Review the crime statistics and ranking of the 272 neighborhoods that make up Los Angeles. Focus on the violent crimes, since the more serious offenses are what you are looking to avoid. A view of most crime mapping will show an increase the closer you get into the heart of Los Angeles, although there are a few exceptions. Close proximity to the epicenter may translate to a decrease in safety.
Step 3
Research the Los Angeles neighborhood that has been identified as having a low crime rate for its ability to meet your needs. Once you find a relatively safe neighborhood, it's relevant to look for grocery stores, gas stations, restaurants and proximity to work and school. When applicable, look for apartments in a central location within walking distance of your needs. Take advantage of the climate and one of the many benefits of living in a safe neighborhood.
Tips
Look for reviews of apartments of interest and ask for recommendations from local businesses. Reviews for apartment complexes can also be found online and through neighborhood periodicals and newsletters.