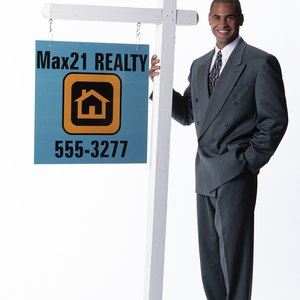 •••
Hemera Technologies/Photos.com/Getty Images
Anyone can claim to be a great property manager. However, when the rubber meets the road, an employer wants to know that you possess the knowledge and skills required to manage his rental assets. By getting certified as a professional property manager, your industry expertise is verified and backed by a reputable and respected credentialing agency. There are several professional organizations that offer professional property manager certification.
Certifying Agencies
Widely recognized organizations offering professional property manager certification include The National Property Management Association, The Institute of Real Estate Management and The National Association of Residential Property Managers. NPMA offers three certification levels, including Certified Professional Property Specialist, Certified Professional Property Administrator and Certified Professional Property Manager, with CPPM being the highest credential. IREM offers one certification, Certified Property Manager. NARPM offers two certifications: Residential Management Professional and Master Property Manager. MPM is the top level certification.
National Property Management Association
To qualify for CPPM certification with the NPMA, you must hold the CPPA credential. You also need six years of property experience and four years of management experience. Your property experience must include seven out of 15 areas, including acquisition, contracts, maintenance, accounting and physical inventory. To get the CPPM certification, take and pass the National Property Management Association's CPPM course. It only takes nine hours to complete the course. To receive your certification, take and pass the written examination offered upon course completion. At the time of publication, the fee for the CPPM course is $450 for NPMA members and $575 for non-members.
National Association of Residential Property Managers
To get RMP certification, you must be a NARPM member and take 18 hours of coursework approved by NARPM. A list of approved courses is available on NARPM's website. You must be a licensed real estate agent two years before requesting certification, and manage at least 100 units for two consecutive years. You are also required to take the NARPM ethics course and attend at least one NARPM national convention before requesting certification. To request certification, complete the official application packet located on the agency's website. At the time of publication, the application processing fee is $150. Submit five letters of recommendation with your application. Two letters should be from property managers holding a NARPM certification. Three letters should be from past clients.
Institute of Real Estate Management
To earn a CPM certification through the Institute of Real Estate Management, you must be a licensed realtor with three years of real estate management experience. Educational requirements include seven courses dealing with subject matter such as marketing and leasing, leadership and human resource essentials, financing and valuation, managing physical assets and investment real estate. You must prepare a property management plan for an existing property. Alternatively, take and pass IREM's management plan course and assessment test. An ethics course is also required, along with an ethics exam. To request certification, submit the certification application, $210 application fee and three letters of recommendation. Take and pass the CPM exam to receive your certification.
References
Writer Bio
Catherine is an Operations Manager at Leaf Group. Prior to this role, she wrote and edited copy for a bicycle company. She graduated with a BA from UCLA.