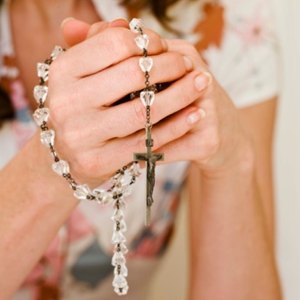 •••
Jupiterimages/Polka Dot/Getty Images
Sponsors of Catholic elementary school scholarships range from philanthropic individuals to schools, societies and organizations with charitable foundations. Although most scholarships have different eligibility and other requirements, they all reflect one particular core value -- faith in the importance of providing elementary schoolchildren with a Catholic education, which is the primary mission of scholarship sponsorship.
Diocese of Brooklyn Scholarships
Catholic elementary schools in Brooklyn and Queens in New York benefit from the Diocese of Brooklyn scholarships for students enrolled in or planning to enroll in pre-kindergarten to eighth grade. Other participating charitable organizations whose core mission focuses on Catholic education include the Annual Catholic Appeal, the Alive in Hope Foundation and the Futures in Education Endowment. A detailed online application form provides comprehensive information and a simple application process. As of 2010, the average scholarship value was $700.
St. Mary's School Trust Scholarships
Founded in 1957, St. Mary's School (SMS) is the only Catholic school for kindergartners to eighth-graders in Connecticut's Farmington Valley. SMS scholarships are open to any family that enrolls its children in grades one through eight at St. Mary's. The school offers tuition assistance financed by the Archbishop's Annual Appeal and the Catholic School Support Plan. Parish affiliation and religion are not prerequisites for these scholarships. Application forms are available through the St. Mary's School Trust in January or February every year. St. Mary's does not disclose scholarship values.
The Marion Burk Knott Scholarship
The Roman Catholic businessman and philanthropist Henry J. Knott Sr. established and named the Marion Burk Knott Scholarship Fund in honor of his wife. The scholarship program is for Catholic students to attend Catholic elementary schools in the archdiocese of Baltimore, Maryland. The fund sponsors four-year, full tuition scholarships, awarded to students based on academic excellence. Applicants starting from the fourth grade on are eligible for scholarship consideration, if they are baptized Catholics or converts to Catholicism and registered in a Catholic parish in the diocese. Requirements include test scores in the 95th percentile or above in total reading, language and total mathematics on a nationally standardized test, and report cards showing grades in major subjects.
George and Mary Kremer Foundation Grants
Founded in 1985 in Naples, Florida, the George and Mary Kremer Foundation offers tuition grants for Catholic elementary schools in the continental U.S. for children of families with financial need. The schools' principals determine the awarding of the scholarships, based mainly on financial need. The idea to establish a foundation blossomed from the Kremers' original generosity in financing the Catholic education of students at St. Ann's Catholic School whose families had financial difficulty. In 2008, the foundation received the St. Elizabeth Ann Seton Award for significant philanthropy to Catholic education. The value of the grants is undisclosed.
References
Writer Bio
Based in Northern California, Maureen Katemopoulos has been a freelance writer for more than 25 years. Her articles on travel, the arts, cuisine and history have appeared in publications such as "Stanislaus Magazine," "Orientations," "The Asia Magazine" and "The Peninsula Group Magazine." She holds a Baccalaureate degree in journalism from Stanford University.