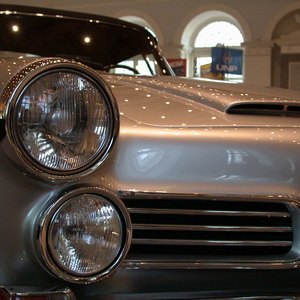 Drivers in the state of Ohio should avoid a lapse in insurance coverage. State laws require all motorists to carry insurance at all time. A lapse in coverage, no matter how short, is considered a violation of state laws. If a lapse should occur, you must make getting your insurance reinstated a top priority. Do not drive your vehicle, or allow anyone else to drive it, until your coverage is reinstated. It is important to keep in mind that there is no "grace period" for a lapse in coverage if you are driving and get stopped. You will incur heavy penalties, fines and restrictions.
Noncompliance Suspension of Driver's License and More
If you or anyone who is driving your vehicle without current insurance is stopped by law enforcement, you will be cited as being in violation of complying with Ohio laws, per State of Ohio Senate Bill 123, enacted in 2004, which requires all drivers to provide proof of insurance.
A first offense carries a suspension of your driver's license for 90 days. A second offense will result in suspension of your license for up to two years. Offenses after that will result in losing your vehicle registration and license plates, through removal and impounding of your plates, and depending on the circumstances the state may impound and take possession of your vehicle.
Penalties and Fines if Caught Driving
Even if caught driving during a lapse in coverage, you may be required to file and maintain Financial Responsibility Insurance (State of Ohio Form SR-22) or required to place a surety bond. You could be required to carry one or the other for three years on a first offense, and five years on a second offense.
After three or more violations, you could also risk losing your vehicle, and incur a five-year suspension from being able to register a vehicle in your name.
Additional fines and penalties will be imposed if there are other offenses involved, including driving while intoxicated or causing an accident.
Reinstatement Fees
Mandatory reinstatement fees are $75 for the first violation; $250 for the second violation; and $500 for a third or subsequent violation. Your driving and vehicle registration privileges cannot be reinstated until all fees are paid.
References
Writer Bio
Cheryl Munson has been writing since 1990, with experience as a writer and creative director in the advertising industry. She holds a Bachelor of Arts in journalism with a focus on advertising from the University of Wisconsin in Madison.