How to Cancel a Gap Credit Card
by Kristen May ; Updated September 11, 2015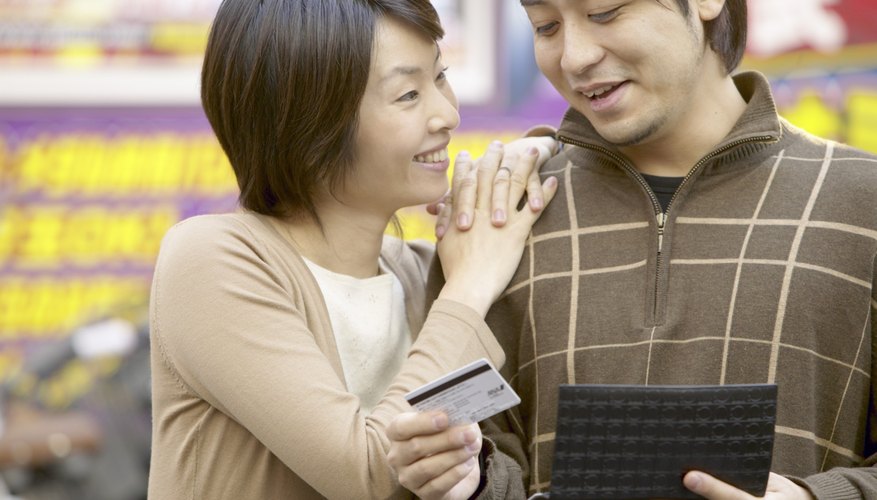 Gap offers two types of store credit cards, the GapCard and the Gap Visa Card. GapCard holders can use the GapCard on purchases at Gap and its affiliate stores: Old Navy, Banana Republic, Piperlime and Athleta. Gap Visa cardholders can use the card anywhere Visa cards are accepted. All cardholders earn reward points on purchases for $10 reward cards to be redeemed on purchases at Gap. You can cancel your GapCard or Gap Visa Card if you decide you no longer want to have that line of credit open.
Pay your Gap credit card bill in full. You can make payments online through the Gap website, over the phone or by mail. You cannot close your credit card account if you have an outstanding balance on the account.
Call the customer service number printed on the back of your Gap credit card. The phone number for the GapCard is 800-887-1198 and the phone number for the Gap Visa Card is 866-450-4467.
Enter your credit card number on your phone keypad when prompted by the automated menu.
Select the option to cancel your Gap credit card account when prompted.
References
Photo Credits
Photos.com/Photos.com/Getty Images