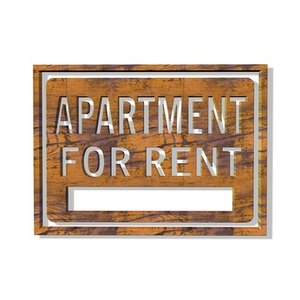 •••
apartment for rent image by dead_account from Fotolia.com
Landlords usually require a Social Security Number to perform background checks, including a credit check and criminal record check, on prospective renters. But if you don't have an SSN, there are ways to rent without one in Minnesota.
Minnesota Law
Minnesota law covers renter rights and landlord requirements in the state. According to the office of the Minnesota attorney general, tenants should be allowed to inspect the rental unit prior to paying for it. The law also states what landlords need to do, including perform background checks on property managers. There is nothing in the law that states landlords are required to perform background checks on tenants.
Screening Fees
Screening fees are common in urban areas in Minnesota. Not all landlords require them. The screening fee is used to perform a background check. If a landlord asks you for a screening fee, it's likely he will also want you to give him your Social Security Number (SSN).
Rental Application
Landlords often ask prospective tenants to fill out a rental application. According to NOLO, the rental application may include: employment, income and credit history; SSN and driver's license numbers; past evictions or bankruptcies; and references. If an ad states that you will be required to fill out an application, it's likely you'll have to divulge your SSN: look for a landlord who does not require an application.
Alternatives
If you do not have a Social Security Number and are not eligible to receive one, you may be able to obtain an Individual Taxpayer Identification Number (ITIN) from the Internal Revenue Service (IRS). An ITIN is a nine-digit number and is used to identify you to the IRS for tax reporting purposes. If you have a business and are using the apartment for business purposes, it may also be possible to lease the apartment with an Employer Identification Number (EIN) .Ask a prospective landlord if he will accept an ITIN or EIN in place of an SSN for the application process.
Discrimination
A landlord can choose any prospective tenant as long as he does not discriminate against applicants because of race, religion, ethnicity, sex, or disability. However, there's no protection for persons without an SSN, such as illegal immigrants, or for people who refuse to divulge their SSNs.
References
Writer Bio
Stephanie Ellen teaches mathematics and statistics at the university and college level. She coauthored a statistics textbook published by Houghton-Mifflin. She has been writing professionally since 2008. Ellen holds a Bachelor of Science in health science from State University New York, a master's degree in math education from Jacksonville University and a Master of Arts in creative writing from National University.