How Can You Go Back to School if You Are in Default on a Student Loan?
by Melissa McNamara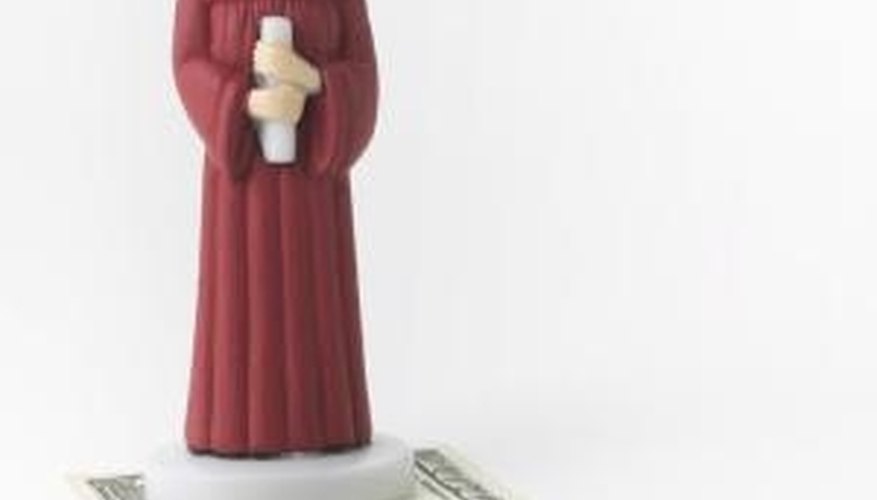 Going back to college can be a challenging task if you're in default on federal student loans. Unless you plan to pay for your education out-of-pocket, then you will need to get your student loans in good standing before financial aid is available to you. This process can take several months, but you will remain ineligible for additional student loans until you take these steps.
Check your student loans at the National Student Loan Database System, or NSLDS. Enter your Social Security number, the first two letters of your last name, your birth date and your federal pin number. This will bring up a list of your federal financial aid loans.
Click the number to the left of the lender information to find your loan status, as well as the contact information of the student loan lender. If a payment has not been made for 270 to 360 days without making special arrangements with the lender, then the loan will be in default status.
Call the student loan lender. Inform the representative that you would like to set up payment arrangements to take your student loan out of its default status. You will either be advised to make a minimum of six consecutive payments or pay the student loan in full. Your payments must be received before the due date.
Continue making your payments on time or you will not be able to borrow again until the loan is paid in full, according to Federal Student Aid. Once you're in school at least half-time, contact your lender so your payments can be deferred until after your graduation. You must maintain at least half-time status to keep from paying your loans while in school.
Fill out an application for admissions to the school of your choice once your student loans are out of default.
Fill out your Free Application for Federal Student Aid, or FAFSA, online or obtain a hard copy from your school. Contact your college's financial aid department if you need help completing the application.
Photo Credits
Jupiterimages/Comstock/Getty Images