How Can I Get Paid to Go to School From Home?
by Lisa Musser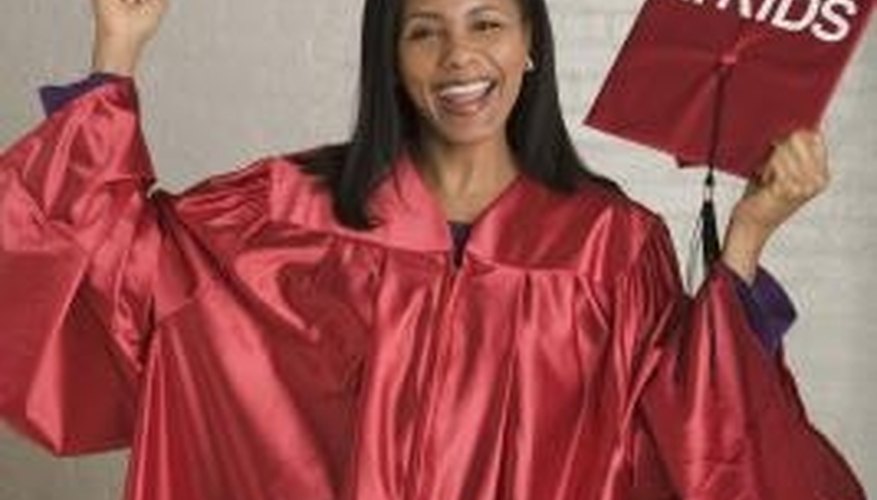 If you have considered going to college to earn a degree but do not have the time to attend classes, there is a solution. Many colleges offer online courses for degree programs that can be completed in less time than traditional classes and they are covered by financial aid. You can get funding to pay for school and complete the classes from the comfort of your own home. This is a good option for many stay-at-home mothers with small children.
Apply for federal financial aid. Complete a Free Application for Federal Student Aid (FAFSA) and submit as soon as possible. The Federal Pell Grant, as well as many other grants and loans, use this application. Funding is available on a first-come, first-served basis. By applying early, you may qualify for additional grants if the money is available. The Federal Supplemental Educational Opportunity Grant (FSEOG) is an additional grant offered to students who demonstrate extreme financial need. These funds are limited, so those who apply first are the most likely to qualify.
Apply for admission to a qualifying school of choice. Many associate and bachelor's degree programs can be completed online. Some good choices are local community colleges and universities, as well as one of the many online colleges offering programs in your field of study.
Search and apply for college scholarships for which you may qualify. Once you are enrolled in a degree program it is beneficial to apply for as many college scholarships as possible. Many businesses have donated money for scholarships in various fields such as education, nursing and science. Scholarship searches are free and the application process often involves submitting an application or writing an essay on why you feel you qualify for the scholarship. Any funding you receive from scholarships are added to your financial aid package and disbursed twice per year.
Apply for any other college grant programs in your field of study. There are other grant programs for people who are low-income, minorities, members of the armed forces and single mothers. There is available money out there, you just need to look for it.
Apply for subsidized student loans to help with expenses. Unlike free money such as grants and scholarship programs, loans must be paid back and stay on your credit report unless they are charged off. The No. 1 source of college debt are student loans, so use them sparingly if you must. Loans are due for repayment six months after you graduate or quit school, regardless of whether or not you completed your degree.
Photo Credits
Jupiterimages/Comstock/Getty Images