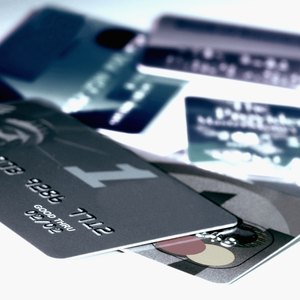 •••
Medioimages/Photodisc/Photodisc/Getty Images
If you need to accept payments on your Samsung Galaxy tablet, you can download several applications in the Google Play store that come with a free credit card reader once you create an account. The credit card readers attach to the headphone jack on your tablet allowing you to swipe credit cards. Most payment apps also let you manually key in credit card details for an added fee if you don't have access to the card reader.
Sign-Up for a Mobile Payment App
Several apps are compatible with the Samsung Galaxy tablet including Square, PayPal Here and Intuit GoPayment (links in Resources) to accept credit card payments. After you download the app and create a merchant account, you'll receive a free credit card reader through the mail. Each service has its own fees per transaction, whether you swipe the credit card or manually enter the credit card details. In addition to accepting credit cards, the PayPal Here service accepts PayPal payments. Search the Google Play store to find a mobile payment app with the features you're looking for.
References
Resources
Writer Bio
Based in the Washington DC area, Brian Flax holds a Master of Science in education technology, and a Bachelor of Science in entertainment business from Full Sail University. His articles have been published on FindTheBest.com, where he was a daily writer in the smartphones and tablets section.