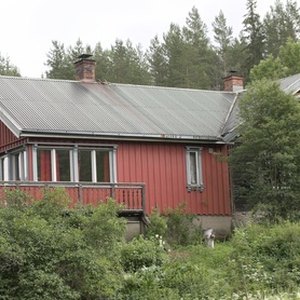 •••
Vacation Home image by John Sandoy from Fotolia.com
The capital gains tax is paid on the difference between your original purchase price plus associated costs (or the cost basis) and your sales price. Vacation homes are subject to this tax, as are other real estate investments. Only a primary residence has an exemption from the capital gains tax, and that exemption is limited.
Determine the cost basis of the vacation home by adding up all of the costs associated with the purchase of the property and the cost of any improvements.
Determine whether you have rented out the vacation home often enough for it to qualify as an investment property. Consult your accountant or tax attorney to make sure. If it does qualify, divide the total cost basis by 27.5. Take the result and multiply it by the number of years you have owned the property to figure out the total amount of depreciation you have.
Subtract the cost basis from the total sales price. Multiply the difference by 15%, the federal capital gains tax rate.
Multiply the total depreciation by 25% to get the total tax owed through depreciation recapture.
Add the capital gains tax (15% of sales price minus the cost basis) to the total depreciation recapture tax (25% of recognized depreciation). The sum of these two amounts is your capital gains tax liability.
If your vacation home does not qualify as an investment property, simply omit the depreciation recapture segment of the equation.

Do not attempt to definitively calculate your capital gains tax liability without the help of an accounting or tax professional.
References
Writer Bio
Joel S. Hinckley has many years of experience in both commercial and residential real estate and is a published author on the topic of 1031 exchanges and Tenants-in-Common investing. Hinckley has been involved in numerous successful start-up business ventures and is an expert on Marketing, Strategy, and International Trade and Finance. He earned his MBA from the University of Pittsburgh. He is currently working as COO of a real estate valuation company.