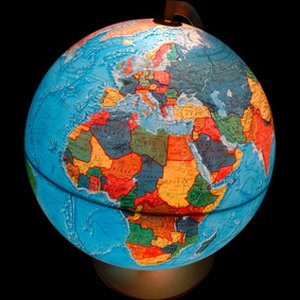 •••
globe terrestre image by Nicolas D from Fotolia.com
Buying Sasol shares involves knowing what the company does, how to physically trade and what you should expect. Because Sasol is an international company, it's traded on two different exchanges.
History
According to the Sasol website, the company was founded in South Africa in 1950 to help turn coal into crude oil. Since then, Sasol has expanded into a diversified energy company with offices around the world.
Exchanges
Sasol trades on the New York Stock Exchange under the symbol SSL and on the Johannesburg Stock Exchange as ticker symbol SOL. Sasol also has debt investors who've bought bonds and commercial paper of the company.
Trading
Sasol shares are purchased in a brokerage account. Investors decide between a market price to buy the shares immediately, or a limit order which triggers when shares reach a predetermined price. Trades are placed online or through licensed brokers.
Considerations
Because Sasol is an international energy firm on two exchanges, exchange rates and oil prices may affect share prices for the stock. This adds a layer of complexity when trading Sasol stock.
References
Writer Bio
As a former financial advisor to companies and individuals for 16 years, Joe Andrews knows financial planning and marketing from start-ups to personal budgets. He also writes on motor racing, board games and travel. Andrews received his B.A. from Michigan State University in English. He is currently working on a young adult novel.