How to Buy and REHAB a Foreclosure Or Investment Property
by braniac ; Updated July 27, 2017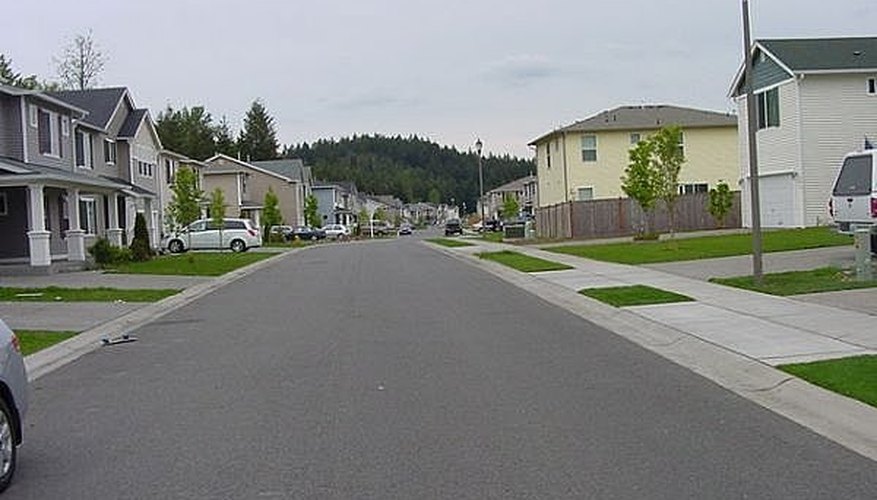 Items you will need
A Pre-Approval from a Lender
Good Managerial Skills
Excellent Credit, Cash or lots of EMPTY Credit Cards
So, You think you missed the real estate boom? You didn't. There is More Money to be made in Real Estate than nearly any other "Commodity"! Read along for some tips on Investment property.
Step 1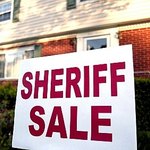 The Real Estate market has Definitely changed. One thing that has not changed is the fact that people still need a place to live. Especially affordable homes! A down market is still a profitable market. You just need to know how and what to buy!
Step 2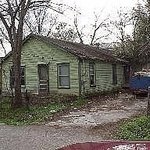 When shopping for Foreclosures and Pre-Forclosures, watch out for traps! A trap might be cheap property in the wrong neighborhood, doing too much remodeling for the neighborhood market or buying a BAD property that turns into a money pit. Watch your Money !
Try to align yourself with a good Real Estate Agent that is following your best interest. Choose one with experience in Short Sales, Foreclosure or investment properties. Remember that your relationship with your realtor is just as important as your relationship with your attorney or accountant. If you don't have an attorney or accountant, get one. You will need them sooner or later, trust me.
Step 3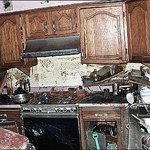 Next, choose the type of property, price range and goals for this particular venture. For example: If you are looking for a good property to Remodel and rent out, think basic with appealing features. Many a long time tenant has rented for YEARS simply because they could not afford to buy what they have in their rental. For example: A property with 5 or 6 bedrooms, a view, very large yard or huge shop area, or the particular location.
Choose a property that will meet your needs. Both financial and goals. Also, try not to get too emotional. It's an investment. DO NOT decorate, paint or remodel to suit YOUR tastes. You might make the property SALE or RENTAL proof.
The best bet is this: Choose the best property for the least amount of money in the best neighborhood. Try to estimate what it will take to rehab the property. Both Cash and Labor. Add about 60% to the COST of re-habbing if you are doing it yourself and about 40% if you plan to have a contractor. This will give you room for error.
Step 4
Next, realize that you will likely be buying a foreclosure or Short Sale AS IS. An inspection is MANDATORY! If you buy without one, you had BETTER be SURE that you know what you are doing and what you are getting into.
A word about DRUG houses, Old Mechanic properties and homes in VERY high crime areas: Drug houses and any visible OIL or CHEMICAL spills are an ENVIRONMENTAL concern. Not "Tree Hugger" environmental, TOXIC/ BIO-HAZARD environmental. You could be buying your way into a law suit or THOUSANDS of dollars in fines and clean up. By THOUSANDS... I mean it could be WHAT YOU PAID FOR THE PROPERTY or MORE!
With High Crime you could be risking your LIFE and could at least have ALL of the construction materials and tools STOLEN! Beware.
Step 5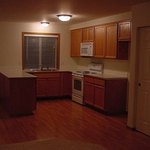 So you NOW, have an idea. Choose a property and make an offer. You will need CASH or very SOLID financing. Solid means: UP TO 20% down, or sterling credit scores. Try to get the BEST Mortgage you can. Remember, if you keep the proerty for an extended period of time, you can always Refinance.
If you submit an offer, you could be waiting up to 90 + days to close! Especially with BANK owned properties. Buying at auction can be faster, but be careful not to pay too much!
Regular Privately Owned Resale properties can be the BEST deal, but MUST be properly negotiated. Your REALTOR should be a TOUGH negotiator. It is THEIR job to help you decide what the market value is now and after rehab. It is also important to know how much to ask for in the negotiations. If the property is UNDERVALUED and EXTREMELY desirable, you should probably "Bite the Bullet" and try to get it tied up as soon as possible. That means UP TO and INCLUDING a FULL PRICE OFFER. You can still negotiate AFTER the inspection (If there is money available for repairs i.e. Private seller).
This should ONLY be employed if you really want that particular property or it's VASTLY undervalued. Such as HUGE square footage in a neighborhood of large homes. View property or great LOCATION.
Step 6
After you acquire a property, the rehab should be done quickly and with a strategy in mind. Many times, gutting a property to the studs is more cost effective. It exposes plumbing and wiring and makes quick work of a rehab. Employing out of work New Construction labor can also speed up the process. Many Home Salvage yards and discount "Handy Man" outlets offer used or salvaged trim and fixtures at deep discounts. This can require more labor but lower cost. Also visit the Home Improvement centers. Finally, keep an eye on the bottom line and try to finish the rehab before the financial crunch. Most home loans kick in after 45 days. The average rehab is 90 days. The faster it's complete, the faster you can convert your property. The days of buying, rehabbing and selling inside of 60 days ....is all but over. The days of rehabbing, renting, leasing and renting to own are HERE NOW!
Tips
Buy the best home in the best neighborhood that you can afford. Try to make connections with wholesalers and contractors. NEVER get emotionally involved!
Warnings
Beware, many properties have hidden secrets: Structural, Pests, Hazardous Waste. Never over extend your credit to convert ONE property, you are sitting yourself up to fail. Beware of "Buy Backs" or Recalls.
Cite this Article
Choose Citation Style
braniac. "How to Buy and REHAB a Foreclosure Or Investment Property." Pocket Sense, https://pocketsense.com/buy-rehab-foreclosure-investment-property-2112759.html. 27 July 2017.
braniac. (2017, July 27). How to Buy and REHAB a Foreclosure Or Investment Property. Pocket Sense. Retrieved from https://pocketsense.com/buy-rehab-foreclosure-investment-property-2112759.html
braniac. "How to Buy and REHAB a Foreclosure Or Investment Property" last modified July 27, 2017. https://pocketsense.com/buy-rehab-foreclosure-investment-property-2112759.html
Note: Depending on which text editor you're pasting into, you might have to add the italics to the site name.