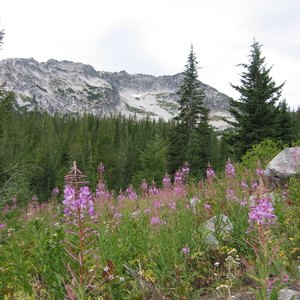 Washington is a state in an area known as the Pacific Northwest of the United States. Washington is well-known for a beautiful and diverse landscape of forests, plains and farms. In 2009 the state's population was approximately 6.5 million people, which is about 1.5 million less than the population of New York City. That leaves plenty of free land available for sale. There are several online listings of Washington lots of land for sale, and buying them through land brokers is easy enough, provided you have the money or the requirements for financing.
Research the different counties and areas of Washington state. Before you start looking for what land is available for sale or auction, it's important that you know what you're looking for in the first place so that you can ask the appropriate questions about its makeup and location. See Resources for a list of Washington counties with links to information about them. Land in the western portion of Washington is far more desirable, and expensive, than land in the eastern portion, as a rule.
Research land for sale. There are several websites that list areas of land for sale in Washington state. One website, LandWatch, allows you to narrow your search by county, price, land type and size.
Compile a list of all possible land sites you are interested in. Contact each land dealer through the contact information on the site and ask any questions you have about the land. Ask to arrange a visit to the site. Don't forget to ask about financing options, yearly taxes and a map of the property.
Purchase your land. Once you have worked out all the details with the seller, you have only to give them the money, or down payment, on the land and after a bit of paperwork the title will be transferred to your name and you will be the owner. Have the land surveyed and perform a title search before writing a check.
Make sure to visit the area before purchasing. Your land may be pristine, but the pig farm next door might not.