How to Buy a Home in Michigan
by Elias Westnedge ; Updated July 27, 2017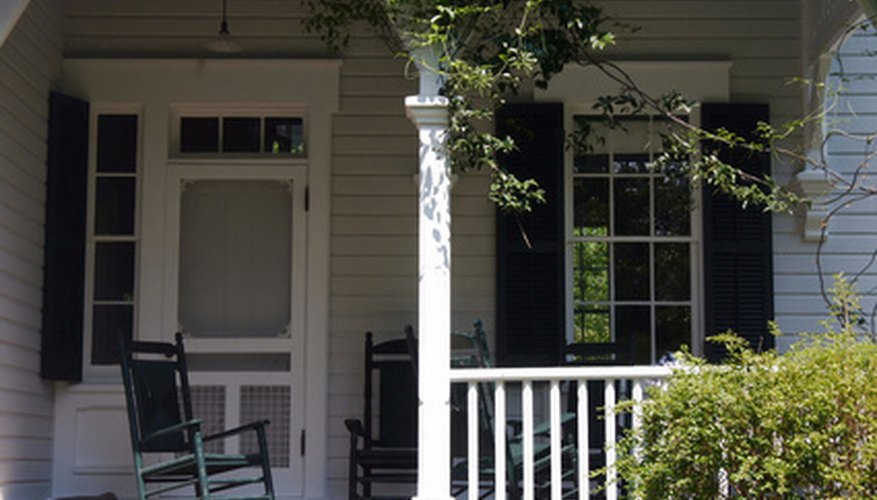 If you are interested in buying a home in Michigan, there are a few things you must do to prepare yourself for the home buying process. As of May 2010, home prices in Michigan are lower than the national average, meaning that you can likely find a good deal on a home. However, the recession of 2008 to 2010 has also made access to credit much harder to obtain. Still, with adequate preparation and knowledge of your situation, your Michigan home buying experience will be pleasant.
Step 1
Research homes. The first step towards buying a home is identifying houses in that you are interested. Identify homes based on personal preference, style, price and location. Pick up a free real estate listing book; they are available in front of retail stores.
Step 2
Pull your credit score. Due to the recession, creditworthiness is now paramount to obtaining a home loan, especially in Michigan. Generally, a credit score of 620 or above is necessary to obtain a home loan. Also, bankruptcies and large collection accounts are also disqualifying factors. You can obtain a free credit report from many online sources. You can also request to view a copy of your credit report at Michigan banks, such as TCF.
Step 3
Speak with a lender. Unless you plan to pay cash, obtaining financing is a key factor in buying a home. Lenders include Michigan banks such as TCF, Bank of America and PNC Bank, as well as credit unions such as Consumers Credit Union and organizations such as Fannie Mae. Talk to several loan counselors at different banks to discover which loan option is right for you.
Step 4
Speak with a locally-based agent. A Michigan home agent will help direct you through the home-purchasing process by showing homes and informing you of the homes' history. Also, an agent can also help you identify other homes in that you may be interested. Home agents are based in many Michigan cities, such as Grand Rapids, Saginaw, Flint, Kalamazoo, Ann Arbor, Detroit and Traverse City, and cover virtually all locations in the state. There are no upfront costs for hiring an agent, but you will have to pay a fee at closing.
Step 5
Make an offer. After being approved for a home loan and finding the house that is right for you, make an offer to your agent of how much you are willing to spend for the home. Your agent will either accept or reject the offer. Feel free to negotiate on the price.
Step 6
Close on the house. After your offer has been accepted by your agent, it is time to close on the house. At closing, you are required to make the down payment as well as pay agents' fees and closing costs. In Michigan, as in the rest of the country, the down payment is typically 3 to 20 percent of the home's value, and the closing costs are typically 1 to 8 percent of the home's value (See References 1). After a successful closing, the house is yours.
Tips
If at all possible, try to move during the summer. A summer move will be much more comfortable than a move in a Michigan winter.
Cite this Article
Choose Citation Style
Westnedge, Elias. "How to Buy a Home in Michigan." , https://pocketsense.com/buy-home-michigan-6683419.html. 27 July 2017.
Westnedge, Elias. (2017, July 27). How to Buy a Home in Michigan. . Retrieved from https://pocketsense.com/buy-home-michigan-6683419.html
Westnedge, Elias. "How to Buy a Home in Michigan" last modified July 27, 2017. https://pocketsense.com/buy-home-michigan-6683419.html
Note: Depending on which text editor you're pasting into, you might have to add the italics to the site name.