Bill Gates' Minority Scholarships
by Sharon Penn ; Updated July 27, 2017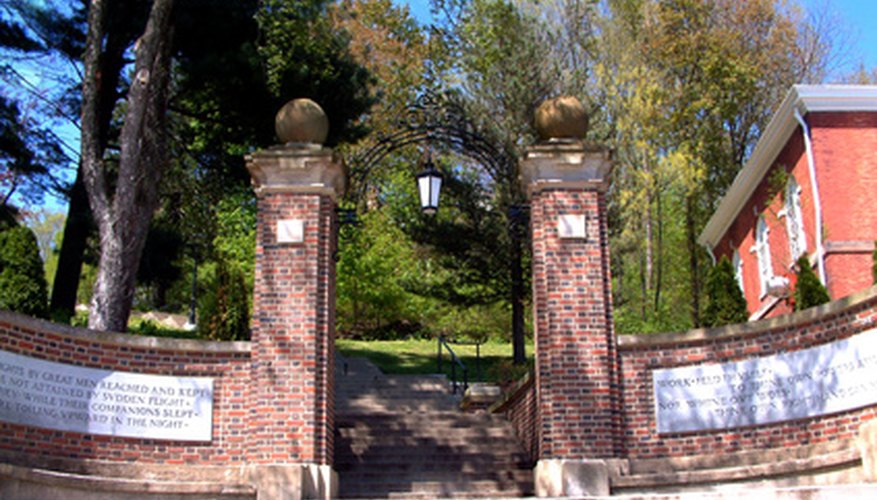 The Bill and Melinda Gates Foundation funds several scholarships designed to help minority students. Scholarships are funded for students who show academic promise and commitment. In some cases, students must demonstrate academic need by meeting federal Pell Grant eligibility requirements.
Gates Millennium Scholars Program
One thousand talented students receive the Gates Millennium Scholarship annually. Eligible minority students must be African-American, American Indian, Pacific-Islander American, Hispanic American or Alaska Native, and hold citizenship in the United States. In addition, students must have a 3.3 Grade Point Average or hold a GED. To be considered for the scholarship, students must demonstrate need by meeting the Pell Grant criteria and show leadership by participating in extracurricular activities or community service. The GMS covers unmet financial educational needs and is renewable for students who show satisfactory academic progress. This scholarship is for both graduate and undergraduate students.
College Success Foundation
The College Success Foundation in the District of Columbia is funded by the Bill and Melinda Gates Foundation. The program is designed to serve students of color and lower-income students in Washington, DC. Students in six area high schools receive the financial support and mentoring they need to earn a college degree. The program was started in response to the discrepancy between college graduation rates for students living in the nation's capitol and the national average. Eligible students must be high school seniors who are pursuing a four-year college degree and have demonstrated academic potential with a GPA of at least 2.75. Students must also meet the criteria of eligibility for a Pell Grant.
Rainier Scholars
The Gates Foundation funds Rainier Scholars, a program that awards scholarships for 60 students of color in the Puget Sound region of Washington State. This program spans eleven years and offers placement in independent and public schools while providing leadership training through college. The Rainier Scholarship program begins in the sixth grade for academic enrichment. In the seventh through ninth grades, scholars receive academic counseling and support services such as weekly tutoring and monthly social activities. In grades ten through twelve, students receive leadership development training along with career guidance. In college, students receive academic and emotional support as well as financial support.
Gender & Diversity
Another scholarship program funded by the Gates Foundation is the Gender & Diversity program for African women in agricultural research and development. This innovative two-year fellowship program supports professional growth, management skills and scientific background for females in Africa. A mentoring component is part of the program, and women are instructed in leadership and negotiation skills.
Photo Credits
college campus image by Nick Alexander from Fotolia.com