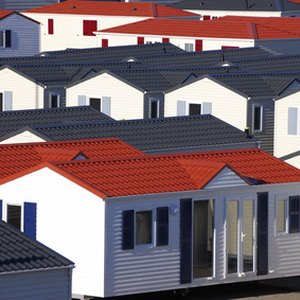 •••
mobiles home 5 image by Marc Rigaud from Fotolia.com
The U.S. Department of Housing and Urban Development is a federal government agency whose purpose is to make home ownership affordable for Americans and their families. When a residential home of one to four units with a Federal Housing Authority (FHA) mortgage goes through foreclosure, HUD becomes the owner of the property and then sells the home in order to recover the loss attained from the foreclosure. If you're interested in bidding on a HUD home, you can choose to bid for less than HUD's asking price.
Find a HUD home for sale either through a real estate agent or by reviewing local real estate listings on your own. Look at each home and choose the HUD home you're most interested in purchasing.
Find out from the home listing or from the listing real estate agent (the real estate agent that listed the property for sale on HUD's behalf) what the price that HUD is asking for on the home. Make sure that the original asking price has not changed.
Estimate the market value of the home by finding homes in the area that are currently for sale and homes that have recently sold that have similar square footage and amenities to the HUD home you're interested in. Compare these listing prices and sold prices with the HUD sales price of the home. If homes are selling or listed for less, then you may have a better chance of getting HUD to accept your bid.
Place the bid either through your own real estate agent or the listing agent for the HUD home. Let them know that you would like to make an offer for purchasing the home. You'll sit with the real estate agent and complete the sales and purchase contract, which contains the bid price you're offering.
Wait for the acceptance or rejection of your bid. The listing agent presents the offer price to HUD and HUD has the option of doing one of three things: accepting your bid; denying your bid; or counteroffering your bid. If they accept your bid, then you proceed with the purchase as you would with any home. If they deny your bid, then you can start looking for another home or make a counteroffer to your original offer. If HUD counteroffers, you can either accept or reject the counteroffer.
References
Writer Bio
Kristie Lorette started writing professionally in 1996. She earned her Bachelor of Science degree in marketing and multinational business from Florida State University and a Master of Business Administration from Nova Southeastern University. Her work has appeared online at Bill Savings, Money Smart Life and Mortgage Loan.