What Is the Benefit of an FHA Mortgage Loan?
by Steve Lander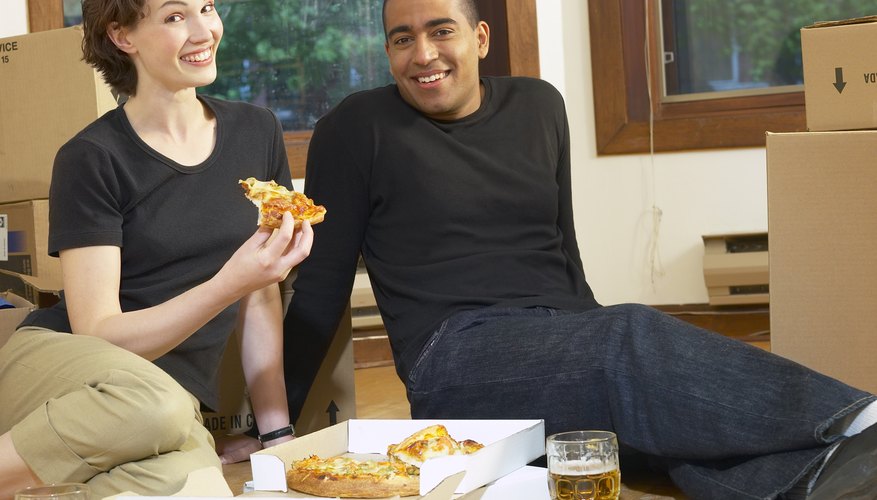 The Federal Housing Administration insures a type of home loan extended first-time homebuyers with income and credit challenges. FHA-insured mortgages offer a mixture of benefits, including a low down payment and relaxed qualification terms. The loans have two drawbacks, though. The FHA caps the size of the maximum mortgage it will insure, and the agency charges an insurance premium.
Down Payment Requirements
As of the date of publication, most FHA loans allow you to buy a property with just 3.5 percent down. Furthermore, you can include your closing costs in your loan. Also, the seller can contribute up to $6,000 toward closing costs, an amount $3,000 more than sellers in convnetional loans are allowed to contribute. All these together mean that if you are buying a $150,000 house, you could purchase it with as little as $5,250 down. However, if you are taking out an FHA loan for more than $625,500, the FHA will require you to put 5 percent down.
Qualifying Requirements
The FHA will look at applications from borrowers with imperfect credit. As of the date of publication, applications with credit scores of 620 or above qualify for automatic underwriting. It's possible to get an FHA loan with a lower credit score, but the FHA requires your lender to do extra paperwork. You can also automatically qualify with a total monthly debt-to-income ratio below 43 percent. The mortgage payment just needs to be 30 percent or less of your monthly income.
FHA Loan Limits
The FHA maintains a basic loan limit of $271,050 as of the date of publication. It increases its loan limit to as much as $729,750 in areas it designates as high-cost locales. In addition, the limit in Alaska, Hawaii, Guam and the U.S.Virgin Islands can be as high as $1,094,625.
Mortgage Insurance Premium
To help the FHA bear the cost of insuring a loan with a low down payment, the agency charges a Mortgage Insurance Premium both upfront and annually. Loans under $625,500 with less than 5 percent down carry annual MIP of 1.35 percent of the loan's balance if their term is over 15 years. For loans issued as of the date of publication, the MIP can never be cancelled.
Photo Credits
Hemera Technologies/AbleStock.com/Getty Images