Banks With Best Interest Rates
by Christopher Capelle ; Updated July 27, 2017
Interest is the money paid by a financial institution to customers who maintain an interest-bearing account. Rates fluctuate from day to day, and rise and fall based on many factors. These include government policy, the current rate of inflation and changes in the monetary supply, along with other economic data. As of late 2009, very few banks offered rates higher than 2 percent.
Types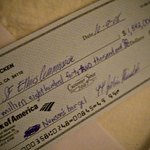 Banks offer several types of interest-bearing accounts: checking, savings and money market accounts and certificates of deposit (also referred to as CDs). CDs are accounts that require funds to be "locked in" for a set period. In most instances, checking and simple savings accounts pay lower-than-average interest; money market accounts and CDs bear higher interest rates.
Time Frame
In many cases, accounts paying a higher rate require a large minimum balance and/or a minimum period that your deposit has to be locked in. One disadvantage to locking in to a longer-term CD is that rates may rise above the yield that you are earning on the investment. In addition, some institutions tack on a monthly service fee, something that will diminish your return.
Geography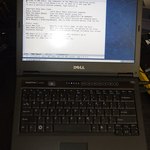 In today's wired world, banks are generally shrinking their bricks and mortar presence and putting resources into online services. This benefits consumers, as the lower cost of "self serve" banking allows these financial institutions--particularly banks that are strictly online--to be able to offer a higher interest rate.
Identification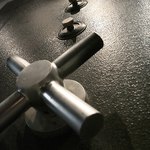 While the specific banks mentioned here could merge, change policies or simply go belly up, they were the ones with the highest interest rates as of third quarter of 2009: Highest rates, no service fee, minimum deposit of $1:
Flagstar Direct; Troy, Michigan Ally Bank; Midland, Utah FNBO Direct; Omaha, Nebraska IGObanking.com, Lake Success, New York
Banks with the best rates for a one-year CD: UmbrellaBank.com, Birmingham, Alabama ($1,000 minimum) First Century Bank, Gainsville, Georgia ($10,000 minimum) State Bank Of India, New York, New York ($5,000 minimum) Bank of Internet USA, San Diego, California ($1,000 minimum)
Considerations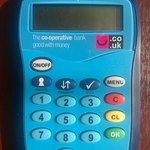 When choosing a high-interest-paying institution, you should consider some items besides the rate itself. These include ease of deposits and withdrawal, any fees and minimum balance requirements, and penalties for early withdrawal. Another important consideration is to determine whether the interest paid is simple interest or compound interest.
Expert Insight
Though economists have many theories on how to predict interest rates, it's generally an inexact science. Many investors hedge their bets by spreading liquid assets into several accounts, for different lengths of time and at a variety of rates. In general, interest rates run parallel to the economy at large, but you should keep the standard disclaimer in mind when dealing with any type of financial transactions--that past performance does not guarantee future results.
Photo Credits
Image by Flickr.com, courtesy of Ben Sutherland