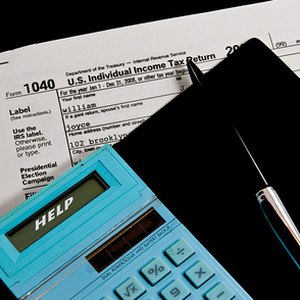 Proper estate planning includes taking care of your family even when you are gone. Unfortunately, the inheritance tax prevents your loved ones from receiving all of your hard-earned money. Any estate valued at over $338,333 is subject to the tax in Ohio. An estate includes any assets such as real estate, bank and investment accounts, trusts and tangible property and life insurance proceeds that are paid to the estate. With the inheritance tax chipping away at your family's financial future, you are forced to prepare early. Fortunately, there are various ways you can avoid the state inheritance tax.
Establish a living trust. A living trust is also known as a "Revocable Living Trust with an AB Provision." You place your assets into the trust. Appoint yourself and your spouse as the trustees to remain in control of your estate. In the event of your death, your spouse remains trustee with full access to the assets. This reduces inheritance tax because the exemption amounts for you and your spouse are combined. When the surviving spouse passes away, the assets are distributed to your beneficiaries. In addition to lowering the inheritance tax, the living trust also keeps the estate out of probate.
Utilize life insurance. According to the Ohio tax code, life insurance benefits made payable to beneficiaries are not calculated in the value of the estate. As long as you do not make the life insurance payable to the estate, the money will not be subject to inheritance tax. Beneficiaries also do not pay an income tax on life insurance proceeds. Life insurance policies can often be the most desirable assets to possess. Another option is to take out a life insurance policy to help cover some of the inheritance taxes your family will pay.
Gift your relatives. You can reduce your estate by gifting your relatives with assets while you are still alive. Not only will you be lowering the amount of your taxable estate, but you will also be providing assistance to your family while you are still here to see them enjoy it. Currently, the IRS allows $12,000 a year per person or $24,000 per married couple to be gifted. In a lifetime, you may gift up to $1 million before having to pay a "gift tax."