How to Attend Georgia Colleges for Free
by Carrie Currie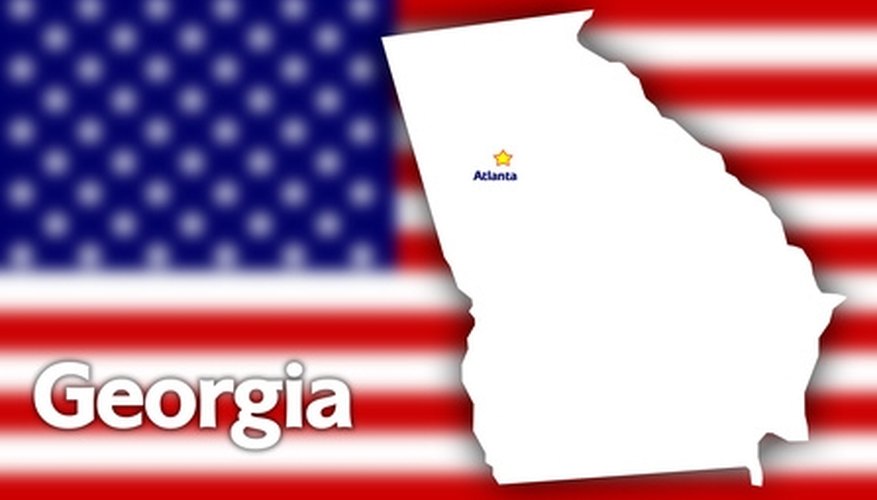 Paying for college is one of the biggest concerns for many people as the economy struggles and tuition costs continue to rise. For students in Georgia, the HOPE Program, short for Helping Outstanding Pupils Excel is a collection of scholarships and grants offered to help defray the cost of college. The HOPE scholarship program provides eligible students with full tuition to approved public schools and additional assistance for books and fees. Students must meet a number of criteria in order to be eligible to receive a HOPE scholarship.
Program Eligibility
Meet residency and citizenship requirements. You must be a legal resident of the state of Georgia and either a U.S. citizen or permanent resident to be eligible for the HOPE scholarship.
Register for selective service. Required for men ages 18 to 25, selective service registration enrolls individuals in the national database that is maintained in the event of a draft for military service.
Comply with the Georgia Drug-Free Post-secondary Education Act of 1990. This act prohibits individuals who have been convicted of drug-related charges from participating in the HOPE scholarship program.
Enroll at a HOPE eligible institution. These include public schools in the University of Georgia system or the Technical College System of Georgia.
Academic Requirements for Hope Eligible Schools and Programs
Attend and graduate from a HOPE eligible high school or home-school program. HOPE-eligible programs have been accredited by one of a number of accrediting organizations.
Maintain the required GPA. In a college prep program, a GPA of 3.0 or higher is required. For a non-college prep program, a 3.2 GPA is the minimum.
Meet GPA requirements for high-school enrollment after the 2008-2009 school year. Students beginning high school during or after the 2008-2009 school year must maintain a GPA of 3.0 regardless of the program.
Academic Requirements for Ineligible Schools, Programs and GED Recipients
Graduate from a HOPE ineligible high school, home-study program or complete a GED program. These programs are generally not accredited.
Score in the 85th percentile on the SAT or ACT. Scoring in this percentile will make students eligible for the HOPE scholarship prior to beginning college coursework.
Complete 30 semester or 45 quarter hours of college course work and maintain a 3.0 GPA. For students who do not score in the 85th percentile on college entrance exams but do maintain the required GPA after beginning college, the HOPE scholarship program will reimburse them after course work is completed.
Application Steps
Complete an application for the HOPE scholarship. This can be done electronically or by mail.
Complete the Free Application for Student Financial Aid. The form can be completed directly from the scholarship website.
Submit the application prior to the last day of classes for the current semester. It is recommended that the application be submitted as early as possible to ensure funds are received in a timely manner.
References
Photo Credits
Georgia state contour with Capital City against blurred USA flag image by Stasys Eidiejus from Fotolia.com