Does it Help to Apply Your State Refund Toward Next Year's Taxes?
by Chris Brantley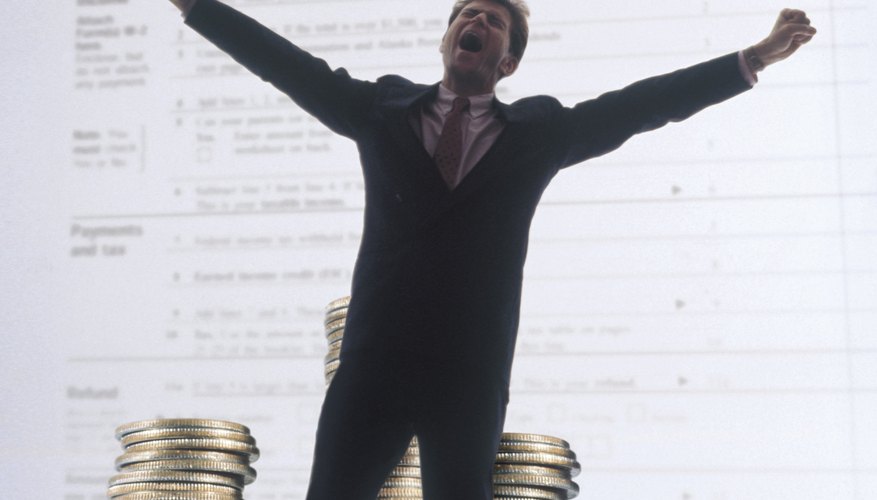 If you get a tax refund, it means you overpaid your taxes for the year. If you got a refund from your state, in most cases, it sends you a check or makes an electronic deposit of the refund, but you can also choose to have it used for future tax payments. Although this is not required, it may be helpful if you expect your taxes to increase significantly and don't trust yourself to save the money or if you're self-employed and pay quarterly estimated taxes.
Tax Allowances
The reason you get a tax refund, especially if it is a large one, is that you are withholding too much from your paychecks. Your employer bases your state withholdings on a form similar to the federal W-4 form. Usually it's called the "Employee's Withholding Allowance Certificate." You choose your allowances based on your filing status. If you're single with no dependents, your allowance is typically zero, but if you're married and have multiple kids, you may choose an allowance for yourself, your spouse and each of your kids.
More Equals Less
The more tax allowances you take, the less your employer withholds from your paycheck. However, if you take too many, you end up with a tax bill and possibly penalties at the end of the year. State underpayment penalties usually are similar to the IRS's policy, which result in a penalty if you end up withholding less than 90 percent of your current taxes or 100 percent of your previous year's taxes. However, a large refund means you didn't take enough allowances and overpaid your taxes. You lost the use of your hard-earned money for the entire year. This may sound like a safe way to handle taxes, but you're losing the opportunity to increase the value of your refund dollars in an interest-bearing savings account or investment of your choice.
Refund for Future Taxes
If you foresee owing taxes because you're losing some of your tax deductions or your filing status is changing, you can use your refund to cover the expected tax increase. However, you can also adjust your withholdings anytime by submitting a new allowances form to your human resources department. That way, you can go ahead and get your refund now, use it or put it in a savings account, while having the proper amount taken from your paycheck during the course of the next year to cover any tax increases. If you're self-employed and concerned about making your first quarterly estimated tax payment, you can also use the refund dollars for it.
Paying Just Enough
Your goal should be to withhold just enough to cover your taxes, but this is not always possible. Sometimes, if you take no allowances, you have a refund, but if you take one allowance you end up owing money. It's OK to play it safe and take no allowances, because you know you're not likely to save the money to make the tax payment. However, if you're taking way too few allowances and getting way too much back in the form of a refund, it's a good idea to adjust your allowances to reduce your refund.
Photo Credits
Comstock/Stockbyte/Getty Images