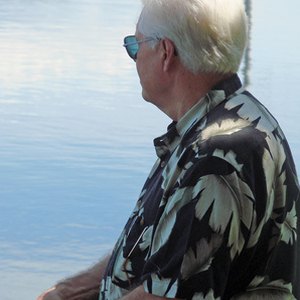 •••
senior fisherman image by Pix by Marti from Fotolia.com
When someone eligible to receive Canada Pension Plan (CPP) benefits passes away, his surviving spouse is eligible to receive the CPP survivor's pension. If the surviving spouse is 65 or older and is not receiving her own CPP benefits, she is entitled to 60 percent of her deceased spouse's CPP benefits. It is important to apply for the survivor's benefit as soon as possible after the death of the spouse to avoid losing any of the benefits. It takes six to 12 weeks to process applications and for the first monthly CPP survivor's benefit payment to arrive.
Get your CPP Survivor's Pension Benefit application kit. You can download and print this kit from the Service Canada website, or contact Service Canada to have one sent to you. Many funeral homes also have the kits on hand.
Service Canada Canada Enquiry Centre Ottawa, ON K1A 0J9 1-800-277-9914 servicecanada.gc.ca
Fill out the application. You must provide your spouse's personal information, including her name, social insurance number, birth and death dates, and home address. You must also include your own personal information, and information about any children you have who are younger than 18.
Include certified copies of your documents. You must include certified copies of your spouse's death certificate and your marriage or common-law statutory declaration certificate. Indicate your social insurance number on the back of all of the certified copies. You can get certified photocopies by showing the original and copy to a member of any professional association, such as teacher, police officer or lawyer, and having him write, "This photocopy is a true copy of the original document which has not been altered in any way," on the back of the copy along with his name, title, signature, telephone number and the date. The person who certifies your copies cannot be a relative.
Send your signed application, along with the certified copies of your documents, to Service Canada. See Resources for a list of regional Service Canada locations.
References
Writer Bio
Richard Long is an English teacher in Toronto, Canada and has been writing for over five years. He has had work published in "Geist" and "Speak2Me" magazines and is currently completing a certificate in technical communication from George Brown College.