How to Apply for a McDonald's Scholarship
by Danielle Crandall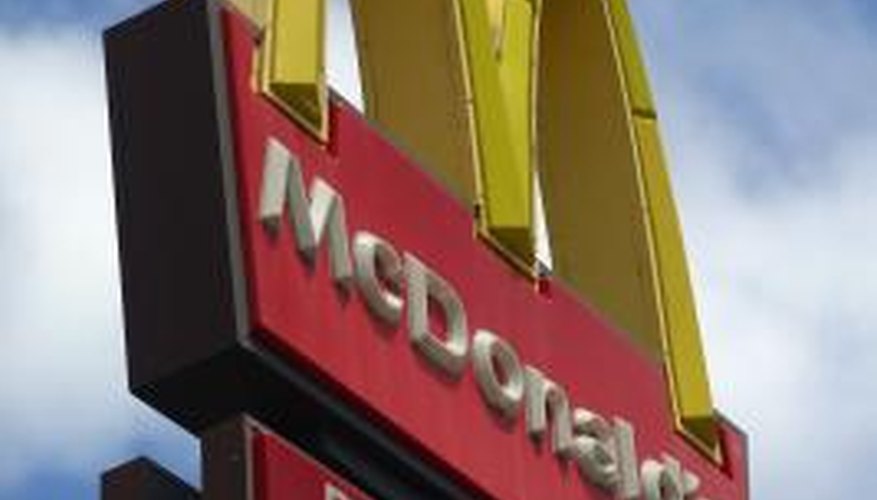 When searching for college scholarships, you should not leave any stone unturned, even if that stone happens to be your local fast food restaurant. For almost three decades, McDonald's and the Ronald McDonald House Charities have offered a variety of scholarships to hardworking and community-oriented students who need a little financial assistance to help them achieve their college dreams. By filling out an application and meeting the proper requirements, you might be able to find money for college from an unlikely place.
Choose Scholarship
McDonald's and the Ronald McDonald House Charities offer a variety of scholarships from which you can choose. The RMHC Scholars Program offers a scholarship that is open to all students who meet the eligibility requirements. The RMHC Asia scholarship is an option if you have one parent of Asian or Pacific-Islander heritage, while those of you who have one parent of African-American or Black Caribbean heritage can apply for the RMHC African-American scholarship. The RMHC HACER scholarship is available if you have at least one parent who is Hispanic or Latino, while McDonald's offers one scholarship per state to an exceptional student employee of the fast food restaurant.
Determine Eligibility
While all eligible students who work at McDonald's are able to apply for an employee scholarship, you can only apply for a RMHC scholarship if you live within the proximity of a local participating RMHC Chapter. For the McDonald's and RMHC scholarships, you are required be a high school senior younger than the age of 21 with a sufficient academic, community and work record. You must also be a United States citizens who is eligible to attend an institution of higher learning, whether that is a community college, university or trade school, and be able to demonstrate financial hardship. If you choose to apply for the McDonald's employee scholarship, you must be a current employee who has worked at McDonald's for four continuous months at 15 hours a week.
Fill Out Application
Applications, along with further information, for RMHC scholarships can be downloaded or filled out on the RMHC website or picked up and mailed in at a local RMHC Chapter, while applications for scholarships for McDonald's employees can be downloaded from the employee crew website. It is crucial that you fill out the application completely and attach any necessary paperwork and documentation to the application. If you choose to apply for an ethnicity-specific RMHC scholarship, a personal statement regarding your cultural background, goals and life circumstances must also be turned in with your application.
Scholarship Application Tips
For the best opportunity at receiving a scholarship from McDonald's or RMHC, you should read the application very carefully before filling it out and turning it in, as each scholarship application might contain slightly differing instructions or requirements that are specific to its purpose or program. It is also critical that you turn in your application on or before the deadline, or your application will most likely not be considered at all. You should remember not to fill out more than one application for RMHC, as you can only receive one scholarship. Make sure that you fully fulfill each eligibility requirement for the best chance at receiving a scholarship from McDonald's or RMHC.
Photo Credits
Joe Raedle/Getty Images News/Getty Images