How to Apply for Canadian Disability
by Adam Heskett ; Updated July 27, 2017
Items you will need
Application of Disability Benefits kit (provided by federal government)
Medical history
Doctor's consent
The Canadian federal government provides disability coverage via the Canada Pension Plan disability benefits program. Disability payments deposits occur once per month. How the medical condition affects your ability to work determines the amount of this payment more so than what the medical condition is. The more severe and prolonged the government decides the medical condition to be, the more likely will be the approval. You may receive more if you are responsible for at least one child.
Step 1
Determine your eligibility. The government adjudicates eligibility based on three main questions: Are you under 65 years of age? Have you stopped working because of the medical condition? Have you contributed to the Canada Pension Plan in at least four of the last six years?
If the answer is "yes" to all three, you may be a successful applicant. If the answer is "no" to the age question and you are over 65, you may still qualify but the amounts will be reduced based on your Canada Pension Plan retirement benefits.
If the answer is "no" to the medical condition question, you may not qualify. If the answer is "no" to the amount of contributions made in the past few years question, you may not qualify.
However, all is not lost. Exceptions can be made in any application because of circumstances not covered in those three main questions, such as being a homemaker raising children (thus not earning income to contribute to CPP), or mentally incapable to apply just to name two.
Step 2
Apply for Canada Pension Plan disability benefits. An Application for Disability Benefits kit can be obtained online through the Service Canada website or can ordered via phone. All applications must be done in writing. If the nature of your medical condition prevents you from completing the necessary documents, you may have a family member or friend complete them as long as your signature appears in the required places.
Each kit contains an application form to detail personal history (including any children), a medical questionnaire, a medical report (which must be completed by your doctor), a consent form to give Service Canada to obtain information from third parties and a Child Rearing Provision form.
Once these forms are completed, either mail them to your nearest Service Canada office or make an appointment to drop them off.
Step 3
Wait for a decision from Service Canada. The standard CPP disability benefits application typically takes up to four months for a decision. This time may extend depending upon the complexity of the application and whether Service Canada requires additional information.
During the adjudication process, you will receive calls from Service Canada to keep you abreast to the status of the application. Also, additional calls may be made if Service Canada requires you to visit a second doctor for another evaluation. This process will continue until either the application is approved or rejected. In the case of terminally ill patients, applications are fast-tracked to be completed and decided upon within 48 hours of receipt.
Step 4
Confirm the decision. Once Service Canada makes a decision upon an application, it will contact you via phone and by letter. If you're approved, the letter will detail the amount of the disability benefits and when they will begin. Benefits begin four months after Service Canada finds you to be disabled under CPP rules. If you're declined, the letter explains the reason of the rejection and how to appeal the decision.
Step 5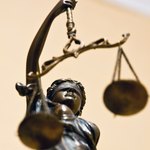 Appeal any decisions you don't agree with. Whether the application returns as an approval or a decline, you have the right to appeal the decision. For approvals, this comes in the form of disagreement of the monthly amount that had been calculated, or perhaps full medical information hadn't been included in the original application.
If you want to appeal, you must do so within 90 days of receiving the letter. Otherwise, the decision stands. Appeals can go up three levels before a final decision is rendered: Service Canada, Office of the Commissioner of Review Tribunals (OCRT) and the Pension Appeals Board (PAB). If the appeal escalates to the Pension Appeals Board, the judge's decision there is final.
However, as one last attempt to have an application heard, you can file a judicial review with the Federal Court of Appeal (FCA). The FCA cannot approve an application, but it can order the PAB to re-evaluate its decision if the agency is found to have not followed the rules properly.
Tips
CPP disability benefits are taxable but are not deducted at the time of payment. These amounts must be claimed as income during tax season every year.

An optional Income Tax Deduction Request form may be completed to deduct these taxes on any disability payment.

The maximum monthly disability benefit may increase every January if it is determined that the cost of living has increased.

For more information, contact Service Canada at 800-277-9914.
Photo Credits
statue of a boy standing on a wheelchair at grave image by PHOTOFLY from Fotolia.com
Cite this Article
Choose Citation Style
Heskett, Adam. "How to Apply for Canadian Disability." Pocket Sense, https://pocketsense.com/apply-canadian-disability-6607294.html. 27 July 2017.
Heskett, Adam. (2017, July 27). How to Apply for Canadian Disability. Pocket Sense. Retrieved from https://pocketsense.com/apply-canadian-disability-6607294.html
Heskett, Adam. "How to Apply for Canadian Disability" last modified July 27, 2017. https://pocketsense.com/apply-canadian-disability-6607294.html
Note: Depending on which text editor you're pasting into, you might have to add the italics to the site name.