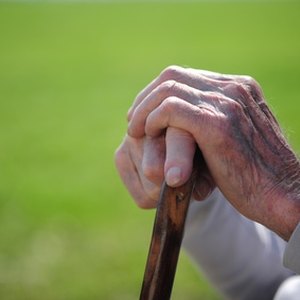 •••
alte Hände am Stock image by taubirgit from Fotolia.com
According to its website, the American Association of Retired Persons (AARP) was founded in 1958 by former high school principal Dr. Ethel Percy Andrus. The organization was founded to promote independence and enhance the quality of life for older persons. Today it is a nonpartisan, nonprofit membership organization that advocates for individuals 50 years of age and older, and is the largest of its kind.
Advocacy
The AARP is a powerful nonpartisan lobby that advocates for its members. It takes formal positions on Social Security, Medicare, health care reform, retirement investing and other issues. The AARP also acts as a watchdog group, monitoring legislation and other congressional issues. The AARP keeps its members informed about issues important to senior citizens, gathering support for rallies, demonstrations and discussions.
Community Service
Part of the AARP's mission is to provide help to those in need. The AARP Foundation uses grant money, contributions from its members and fundraising profits to provide job-search assistance to unemployed seniors, job training and scholarships to women aged 40 and above. It also provides free tax filing assistance or money management assistance to qualified applicants. Additionally, the AARP Foundation provides legal services, healthcare screenings and other services to seniors.
Information and Communications
The AARP provides several sources of information for its members. By maintaining a website and producing many different TV shows, radio shows and webcasts, it presents information on a variety of topics of interest to persons over 50 years of age. According to its website, AARP The Magazine has the largest circulation in the world among all magazines. It provides both news and entertainment to its readers.
Research
The AARP has a large number of contributing researchers who seek out new information regarding aging-related issues. The AARP Public Policy Institute then publishes reports on different aspects of senior life. Policy topics have included reports on nursing homes, Medicare, retirement, Social Security and caregivers.
Products and Services
AARP Services, Inc. is a subsidiary of the organization. Its purpose is to brand products with the AARP logo and form partnerships with companies and corporations in order to provide seniors with recommendations for products and services. This part of the organization offers discounts or special arrangements to its members. It provides travel services, insurance products, discounts on consumer goods and financial services.
References
Resources
Writer Bio
Kendall Olsen has been writing for more than 20 years She is a University of Missouri-St. Louis Gateway Writing Project Fellow and has published instructional materials with the McDonald Publishing Company. Olsen holds an Ed.S. in educational technology, an M.Ed. in secondary English curriculum and instruction, a B.S. in elementary education and a B.A. in art history.